STORYBOOK TRAIL

OF THE SMOKIES
Come read, exercise, and explore the outdoors as you discover what makes Great Smoky Mountains National Park a special place!
This storybook trail is designed to encourage literacy, promote healthy living, and inspire a stewardship of our national parks.  Read the book, complete the hands-on activities, and share your storybook experience with us.  Join us to Create a National Park, make a harmonica, and more…
Read the storybooks along the 1-mile Cosby Nature Trail (April-May 2021) or purchase your own copy at smokiesinformation.org to go along with these Smokieee's activities.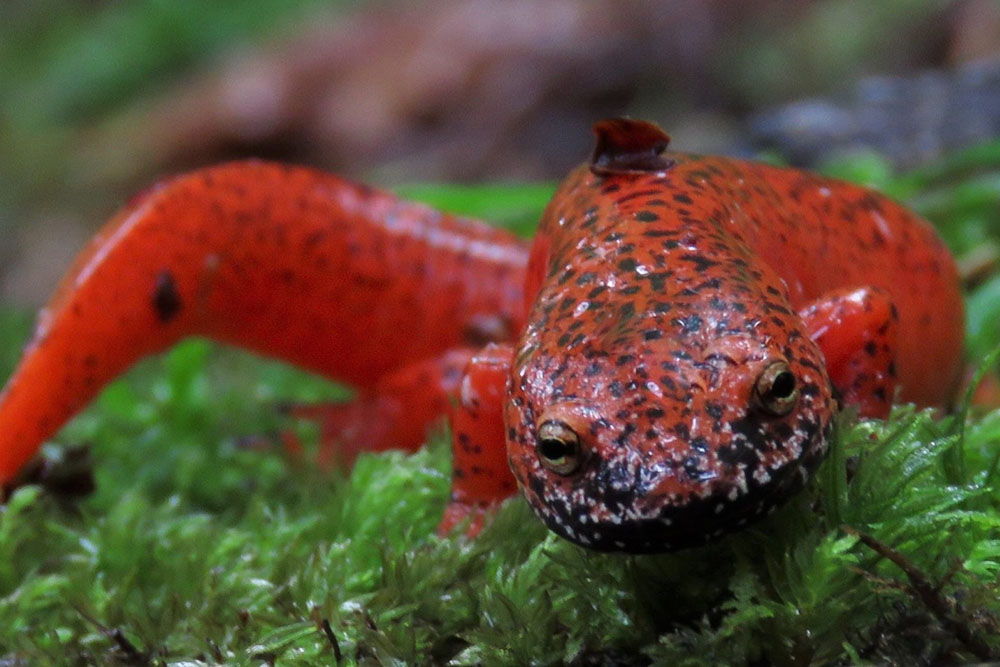 Great Smoky Salamanders!
Watch, do and learn even more about salamanders in Great Smoky Mountains National Park. In the Explore Animals section of this website, we have a video on our largest Hellbender salamander that grows to be 3 feet long (the Last Dragon), a Smokies salamander research project and a fun music video created by middle school students at the Great Smoky Mountains Institute at Tremont. If you want to do an activity, check out the Salamander News Research Activity.
Create A National Park
Why do we need national parks?
Great Smoky Mountains National Park was set aside to preserve the southern Appalachian Mountains, including the diverse plants and animals living there, and the rich cultural history of people connected to these lands. Why do we need to protect it? Because parks belong to the people and they must learn about these valuable resources and how to preserve and protect them!
Participants will create a mini-national park in an outdoor area, marking a nature trail and providing visitors with information about their park. After developing a proposal national park designation, receive the Owner's Manual to your national park!
Music of the Mountains
Great Smoky Mountains National Park is responsible for preserving the history and culture of the area​ with the help of our local communities. This history includes the stories and music of the generations of people who have called the Smokies home, as well as the many people who continue to visit the park today.  Join Ranger Brad to learn about the Music of the Mountains, Build a Harmonica or Banjo, or listen to Appalachian music here, on Smokies Live podcasts, or pick up a recording by a local musician.
Build a Musical Instrument
Build a Banjo
String instruments are played in music we hear from across the world, even today. All string instruments, including the banjo, produce sound when their strings vibrate. Musicians can rub the strings with a bow, pluck or strum the strings, or even hit the strings to produce music. In this activity you will create your own banjo instrument and explore the sounds it generates when you play it. Time to tune up and get ready to play!
Build a Harmonica
Appalachian music had roots from all over the world! Instruments from all over the globe found their way to the Smoky Mountains and eventually into their music. The top-selling instrument in the world is the harmonica! The harmonica was created by a German boy in 1821 and has become a household item. In this activity you will add the harmonica to your musical repertoire, design, and explore your own mountain harmonica instrument made from supplies at home.